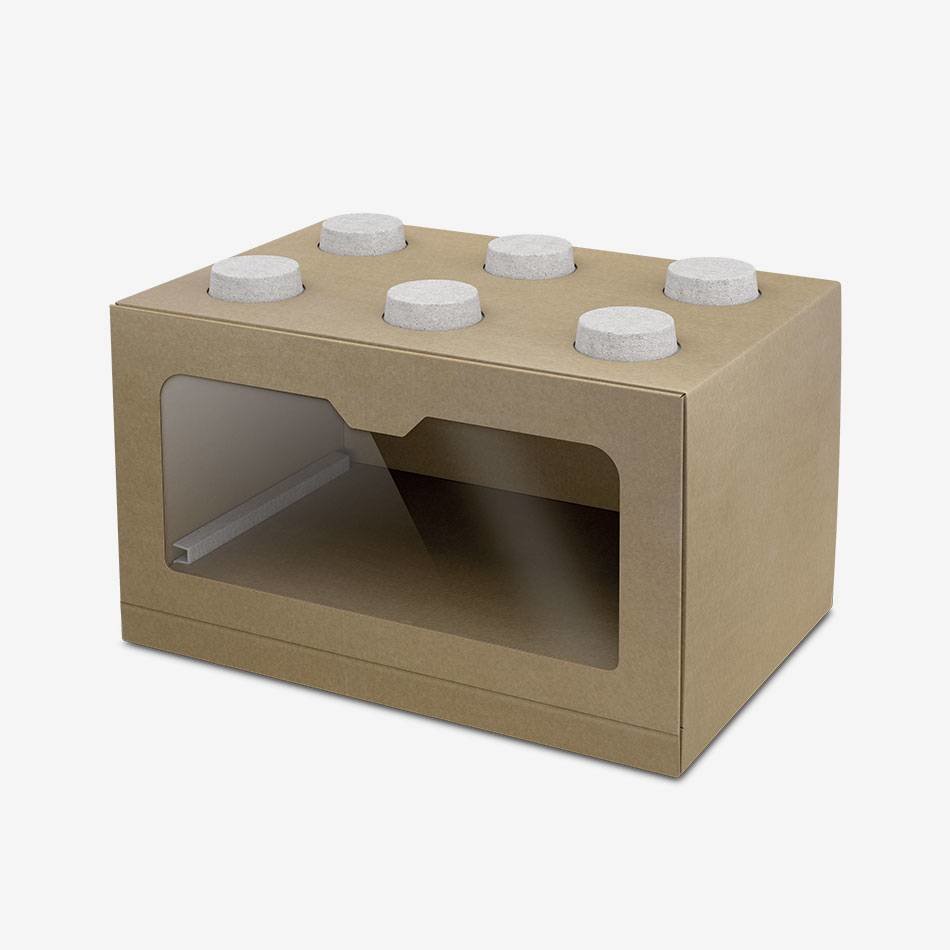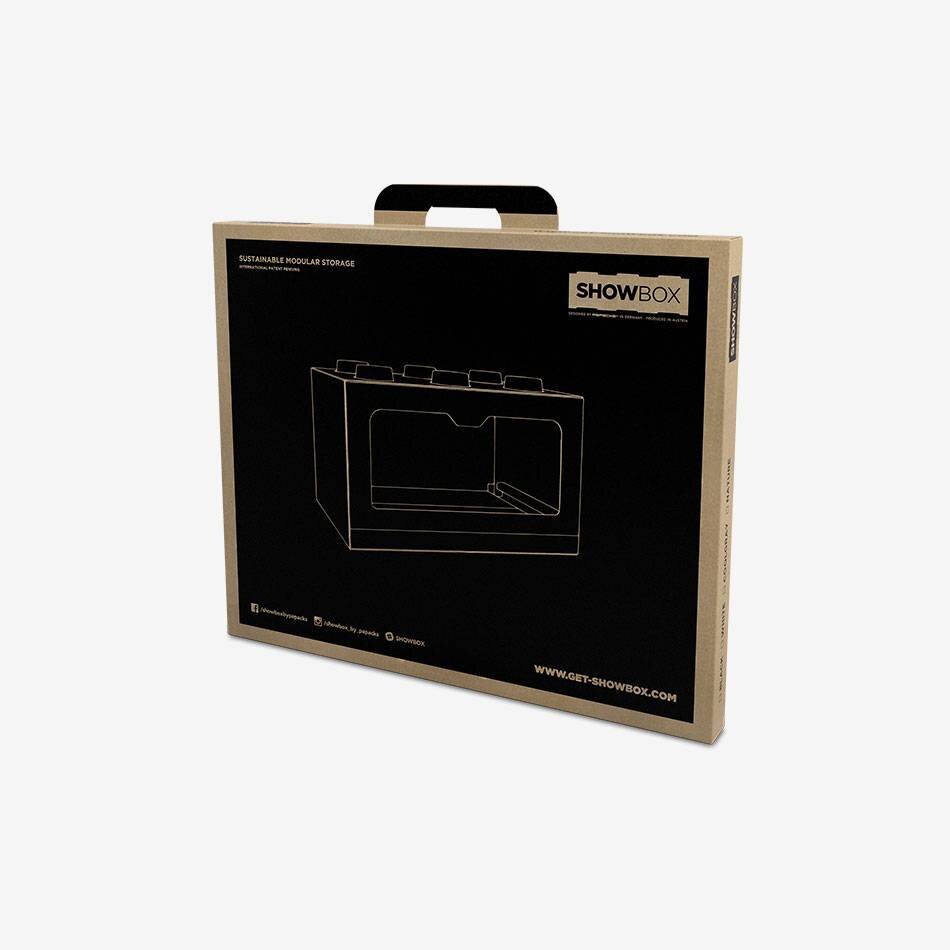 DETAILS
The front cover is fixed by a magnet on the drawer, so that the speakers are not obscured including. The sophisticated folding technique of the carton creates a stable and reliable and safe Stackable box.
Thus the connection between you and the Showbox is even bigger and that we protect the environment and wasting as little space during transport, you can get them delivered in a flat and stylish carton of untreated cardboard and can assemble them in a few simple steps themselves.
The Showbox 2.0 is made from high quality cardboard and sustainable, recycled molded pulp.
Inside dimensions with drawer: width 38.0 cm, depth 26.0 cm, height 17.7 cm
Overall dimensions: width 40.0 cm, depth 27.5 cm, height 23.5 cm (knobs + 2.0 cm)
excl. shipping costs

The Showbox provides for storing the perfect solution, as a variable and constantly extensible, modular box system it creates always room for something new and granted through a window a look inside the box.
Buy 6 for €14,90 each and save 12%
Buy 9 for €12,90 each and save 24%
Buy 12 for €9,90 each and save 41%

TAGS
DELIVERY
1-3 business days
IN STOCK
1429 Product(s)
ARTICLE NUMBER
SB-20-NATURE